Jump to...
Product Resources
Frequently Asked Questions
Is nebulization safe with COVID-19?
Always consult your doctor before making any changes to your medication or medication routine. If you have COVID-19 or have similar symptoms, your physician may recommend using a nebulizer in a separate room or area from others in your household. Per the American College of Allergy, Asthma and Immunology (ACAAI), nebulization may cause the virus to become suspended in droplets, which could remain in the air for 1-2 hours. As such, your physician may recommend nebulizing outside or in an area where air is not recirculated into the home and surfaces are easily cleaned.
Does having asthma put me at a higher risk for COVID-19?
According to the American College of Allergy, Asthma and Immunology (ACAAI), asthma is an underlying medical condition that may be associated with more severe disease if you are infected with COVID-19. This said, it is still unknown whether COVID-19 will trigger asthma exacerbations or whether having asthma puts you at a higher risk for contracting the disease.
How should I clean my nebulizer?
Cleaning your nebulizer is recommended after each use to ensure safe and effective medication delivery. Always follow the cleaning instructions provided with your nebulizer and consult your physician regarding the best cleansing agent for your nebulizer. To find cleaning instructions for an OMRON nebulizer, please refer to the following links:
How do I properly maintain my mesh cap?
1. After each inhalation treatment, remove the mask adapter from the main unit by pressing both sides of the mask adapter.
2. Open the medication container and remove the mesh cap.
3. Discard the medication then re-install the mesh cap.
4. Fill the medication container with water and close the lid of the medication container. Nebulize the distilled water for 1 to 2 minutes to prevent medication from drying and adhering to the mesh after each use.
5. Open the lid of the medication container and remove the mesh cap from the medication container.
6. Wash the mesh cap in mild (neutral) detergent, then rinse off with distilled water. Remove excess water and allow to air dry in a clean place. Some types of medications may remain on the mesh. Make sure to clean the medication from the mesh. Do not wash under running water.
What is the warranty on my mesh cap?
Mesh caps are maintenance items and do not carry any warranty. Properly maintaining your mesh caps will prolong the life of your mesh cap.
What OMRON Nebulizer Systems are approved for Medicare reimbursement?
The following are current HCPC codes for Nebulizers:
E0570 – Standard Nebulizer with Compressor
Model Numbers: NE-C16, NE-C18, NE-C21V, NE-C25, NE-C28, NE-C30, NE-C801, RE-C800KD
E0571 – Battery Powered Aerosol Nebulizer
Model Numbers: NE-C21 with Battery Pack
E0574 – Ultrasonic/electronic aerosol generator with small volume nebulizer
Model Numbers: NE-U22V, NE-U100
A7005 – Non-Disposable (Reusable) Nebulizer Administration Set
Part Number: 9914, 9978-1
A7003 – Disposable Nebulizer Kit
A4614 – Peak expiratory flow rate meter, hand held
Model Number: PF9940
Can I file an insurance claim for the purchase of my Nebulizer System or Peak Flow meter?
Consumers should contact their individual insurance company to determine whether the purchase of a nebulizer system or peak flow meter is covered by their insurance.
Your Insurance company may ask for the CPT code:
Nebulizer System:
General aerosol treatment non-pressurized – CPT 94640
First treatment: CPT 94664
Second treatment: CPT 94665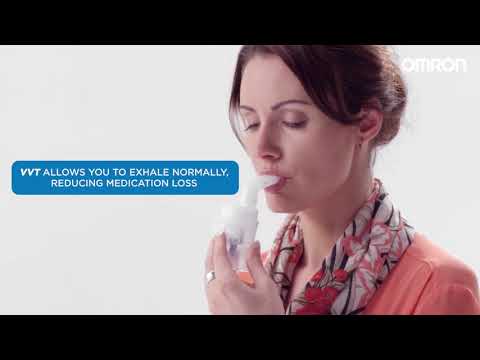 CompAir® Compressor Tabletop Nebulizer System (NE-C801)